Retreats & Glamping in Southern France
Welcome to a place of calm, restoration and nourishment
Please visit the 'Details' tab at the top of this page to visit the different dwellings we offer and the events taking place.
Bookings for 2019 are officially open! Nab your spot before its too late!!

 
La pierre is a calm, friendly, family run homestead. An enchanting oak woodland with surrounding vineyards and olive groves.
We have yurts and bell tents and a beautiful shepherds cottage, the mazet. We are open from April - October for Retreats and glamping. Our Mazet is open all year round.
Beautiful, laid-back, natural surroundings in cosy, comfortable, unique dwellings.
Sleep deeply under the stars and let the elements slow down your pace, restore your senses and bring you back to the essentials in life.
Within walking distance to the sweet village of Arpaillargues and 5 km from the bustling medieval market town of Uzes, in the Languedoc Roussillon region of France.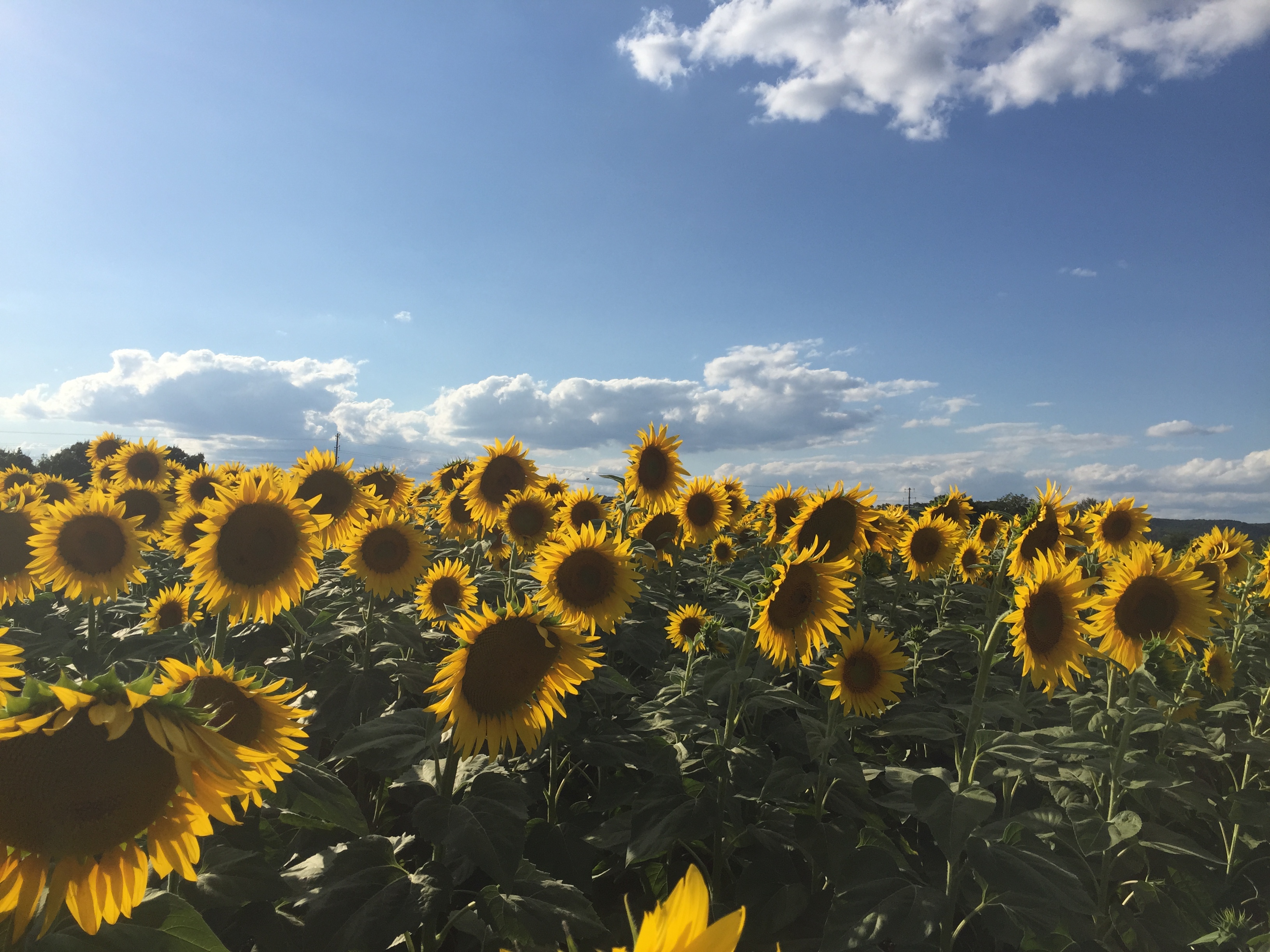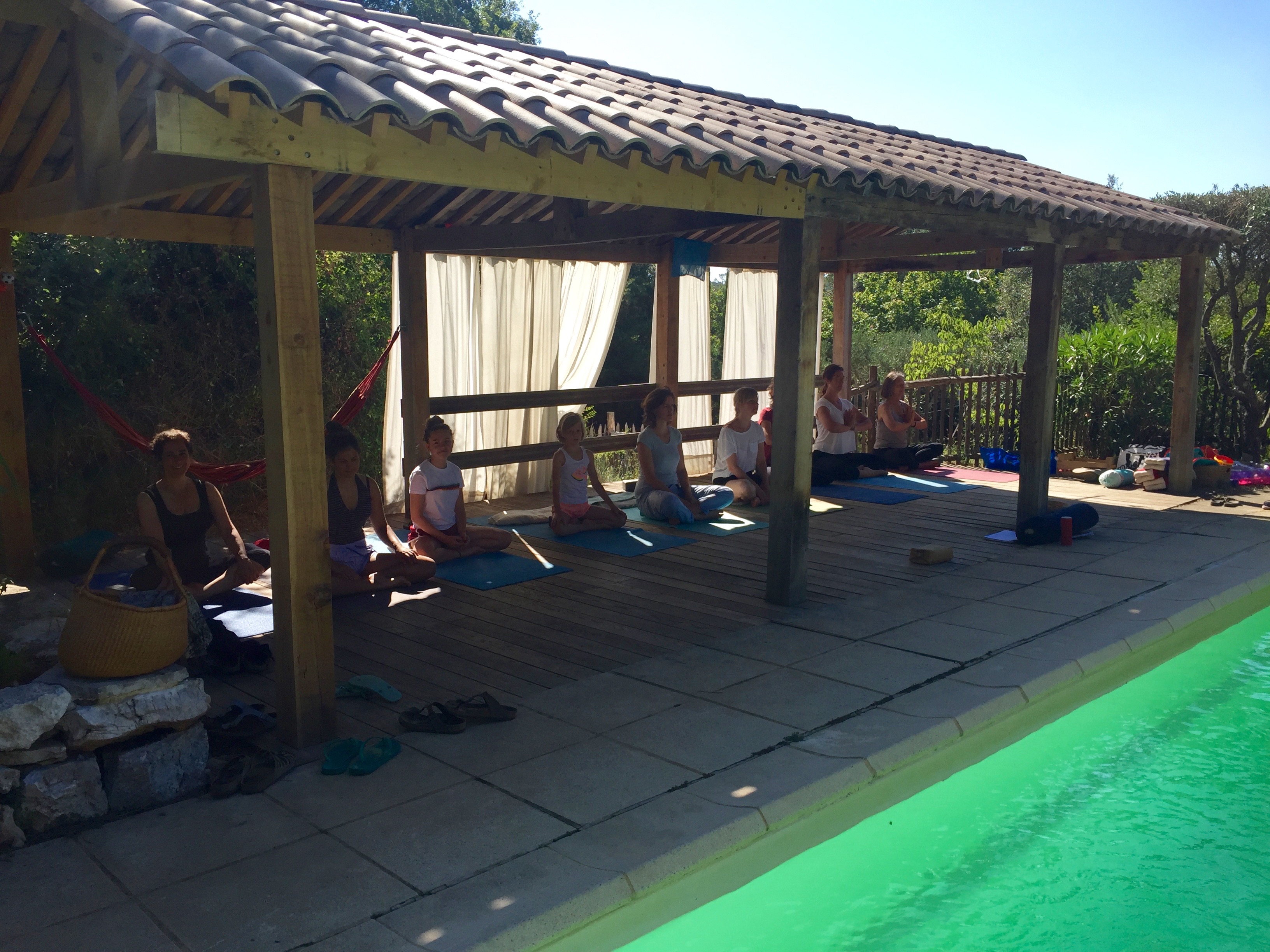 Enjoy the swimming pool (open from 1st may ), shady deck, woodland play area with slide, rope swings, hammocks, slack line, bikes, table tennis, trampoline, books, toys, games, bbqs, loungers, and morning yoga sessions available during high season (July & August).
Evening meals served in the garden, (High season) all food Vegetarian, organic, home grown and locally sourced.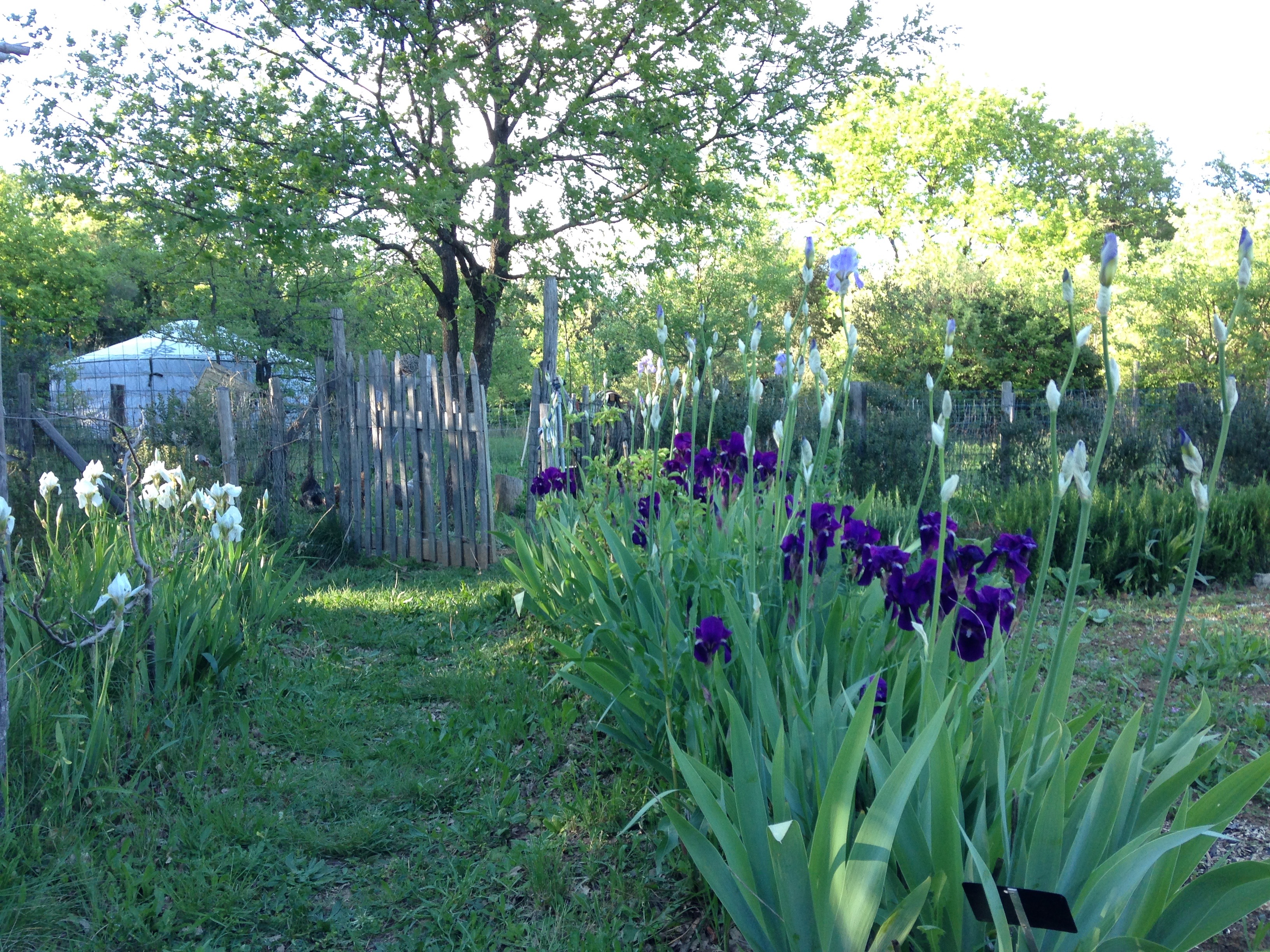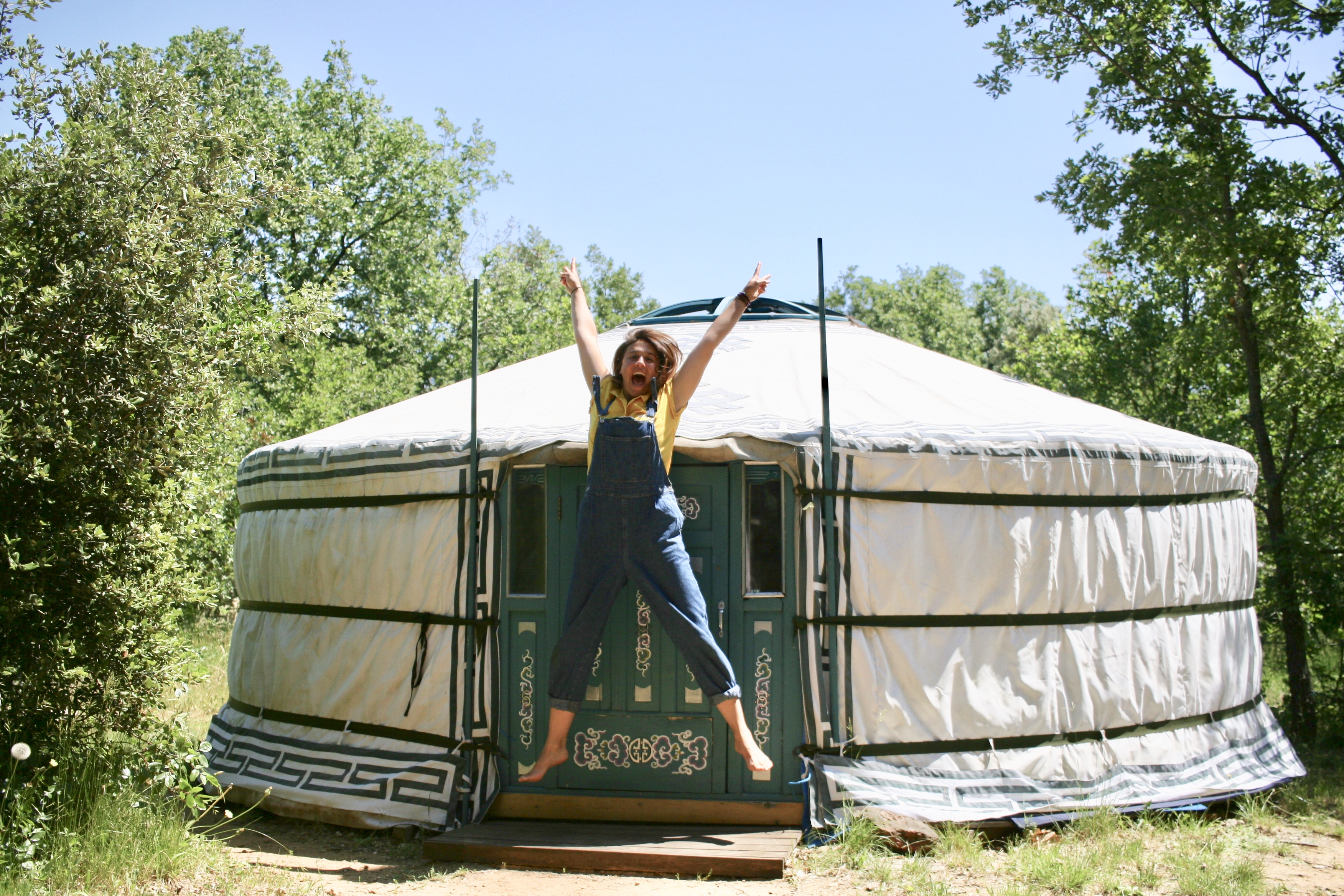 We welcome all visitors to the land with open arms. Come as you are. Love the land and it will love you back.

The people, the land, the project ....
Originating from London and Sheffield, in 2006 we, Ella and Ed, moved here with baby Lily in our arms with a strong desire for a rural adventure. With no idea how much hard work would be involved we set off aiming to put into practice all we had learned whilst working on farms in New Zealand and Spain. We started planting seeds, digging, mulching, watering and learning french...
Ella is a creative chef with trainings in massage, aromatherapy and yoga. "When we eat food that is prepared well, with happy, healthy ingredients, this transfers into our bodies and we absorb the goodness straight off the plate"
Ed is a landscape gardener, plantsman, maker and all round very handy person :) "The best time to plant trees was 10 years ago, the other best time is today"
We like this saying by dear Ralph, "Adopt the pace of nature, her secret is patience" Ralph Waldo Emerson
We tend to the land using permaculture principles, nurturing native species and working towards a more sustainable, self sufficient, conscious existence. Passionate about conservation and re-establishing solid eco-systems and fruitful orchards to provide delicious food whilst protecting our own future and that of the local wildlife. 
The land, originally purchased by Ellas' grandparents in 1970, has been a well-loved home for families and friends over many years.We are 3rd and 4th generations to live here.
"We love sharing this place with visitors and seeing how people begin to slow down during their stay, de-stressing and reconnecting with nature and with themselves. This is what drives the project forward and gives us the motivation to nurture this precious piece of land so many people can enjoy it for years to come"  
With eternal thanks to all the people who help to make La Pierre a sacred place for all who visit. We could not do this without you.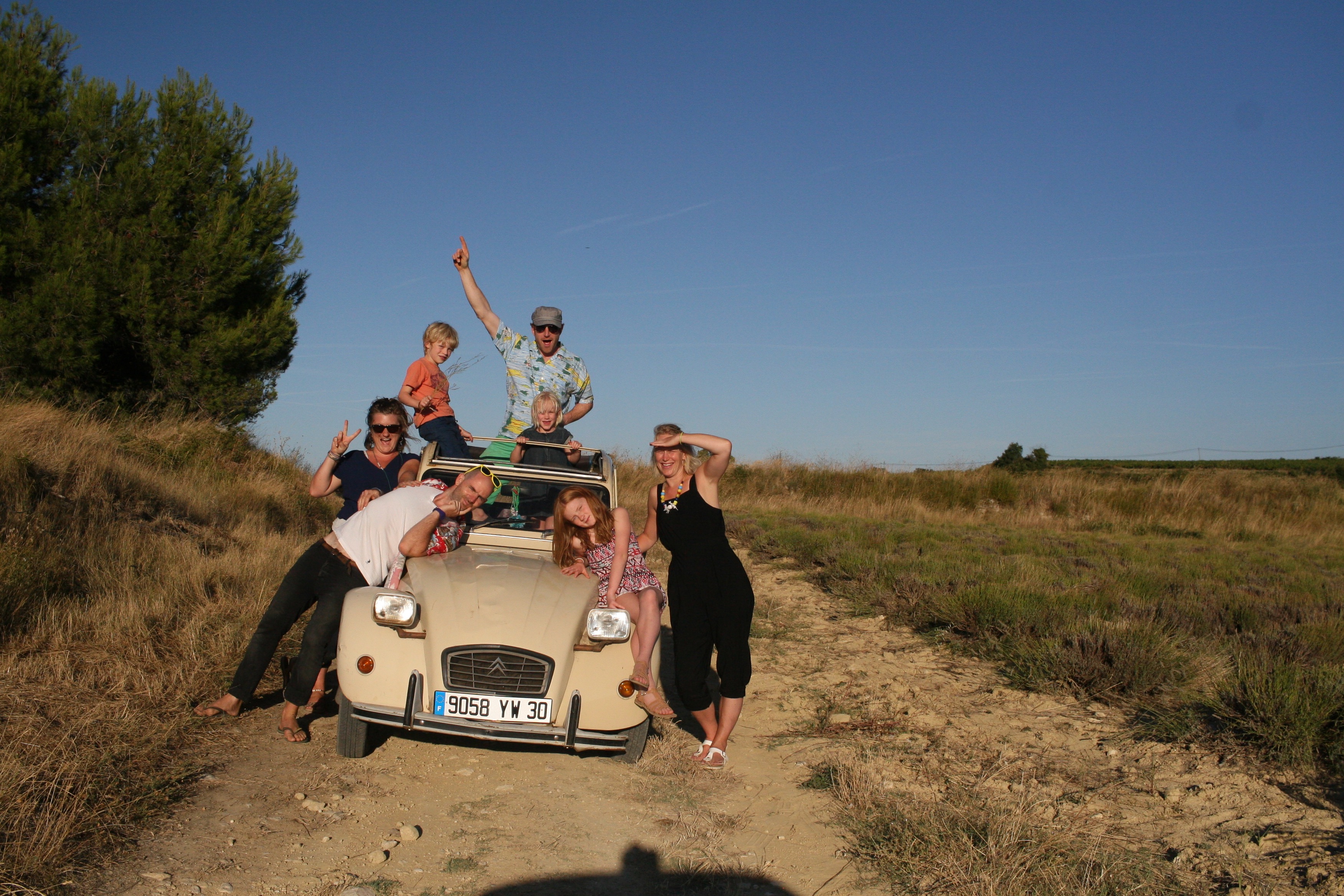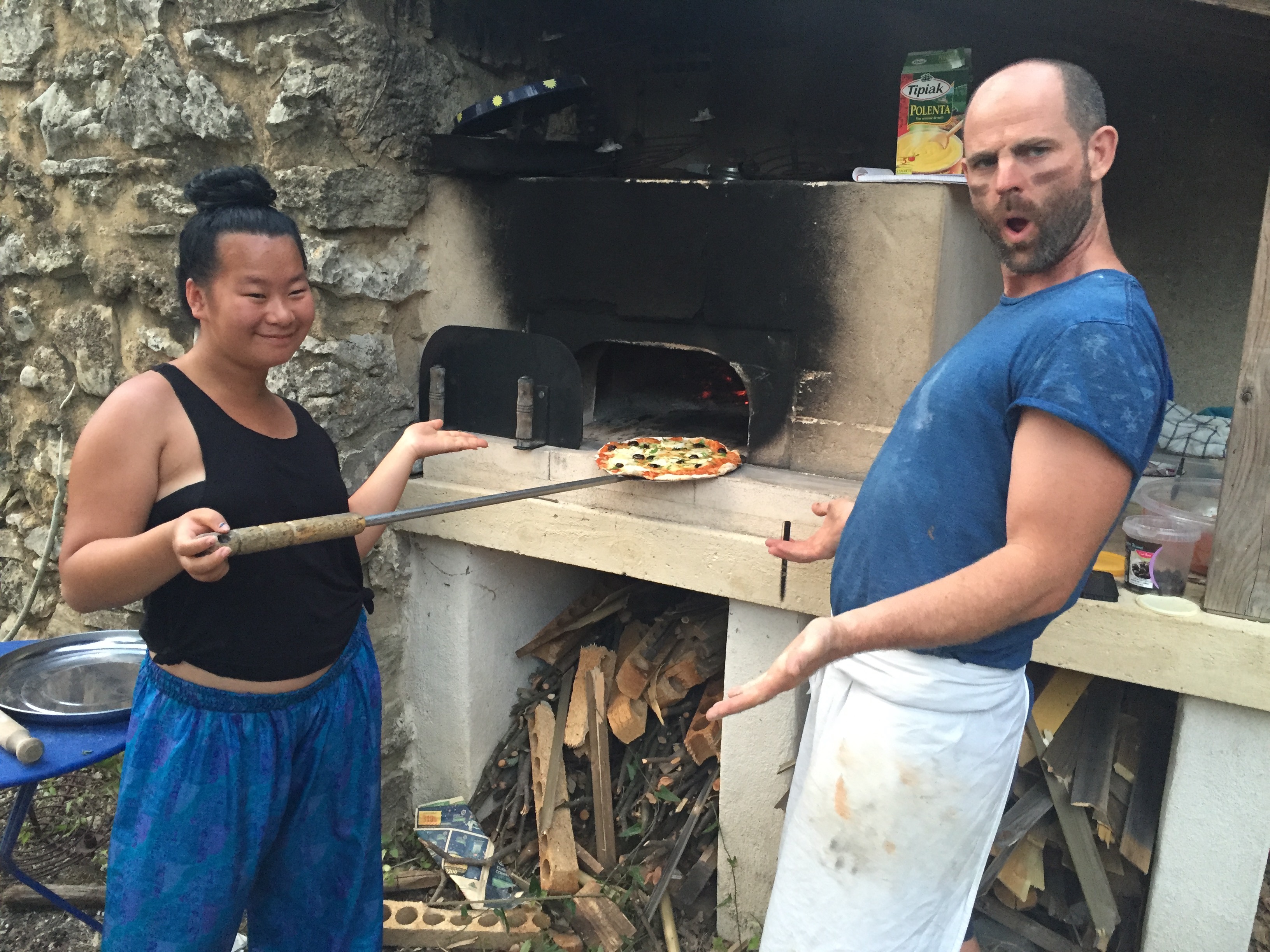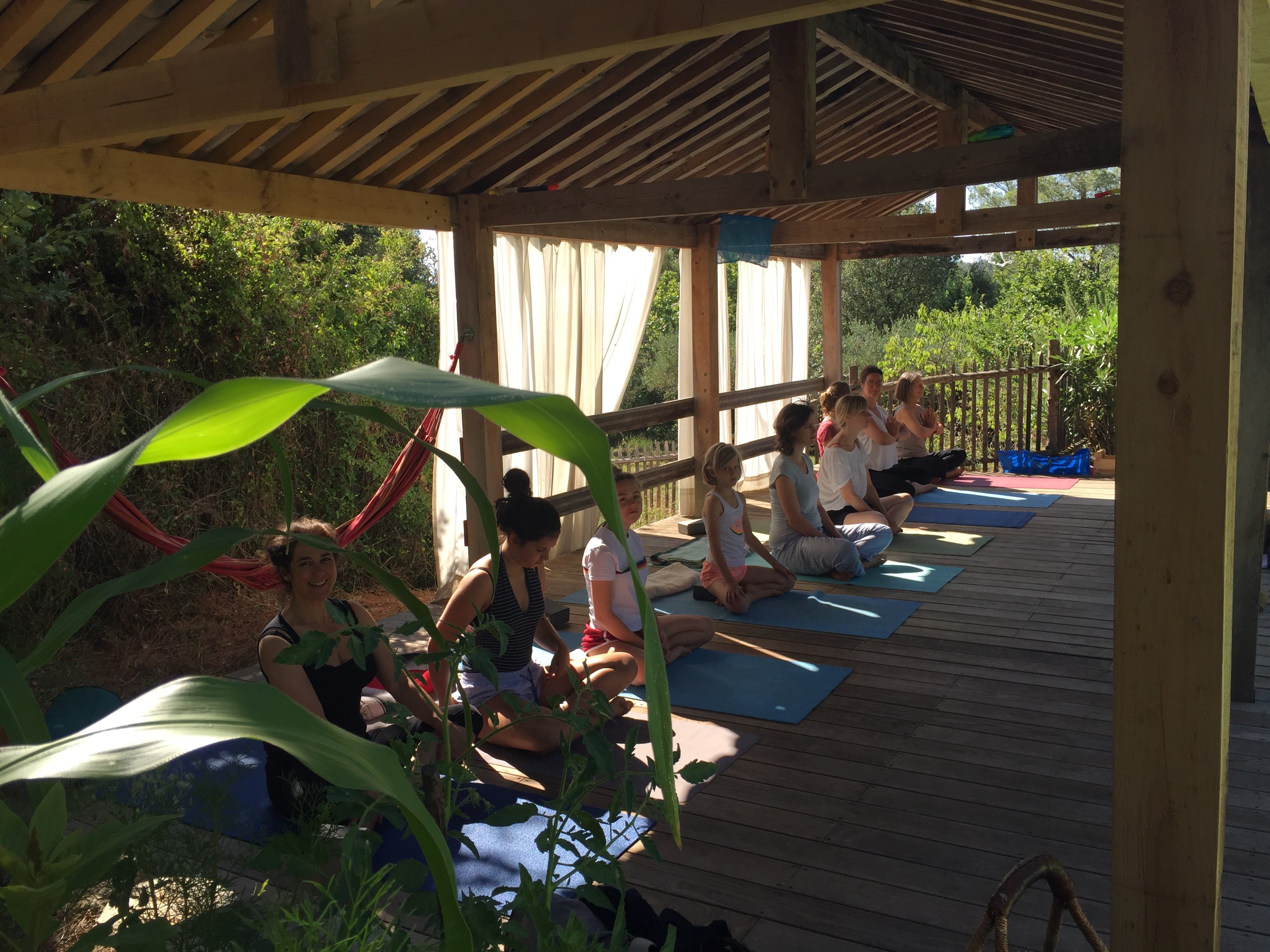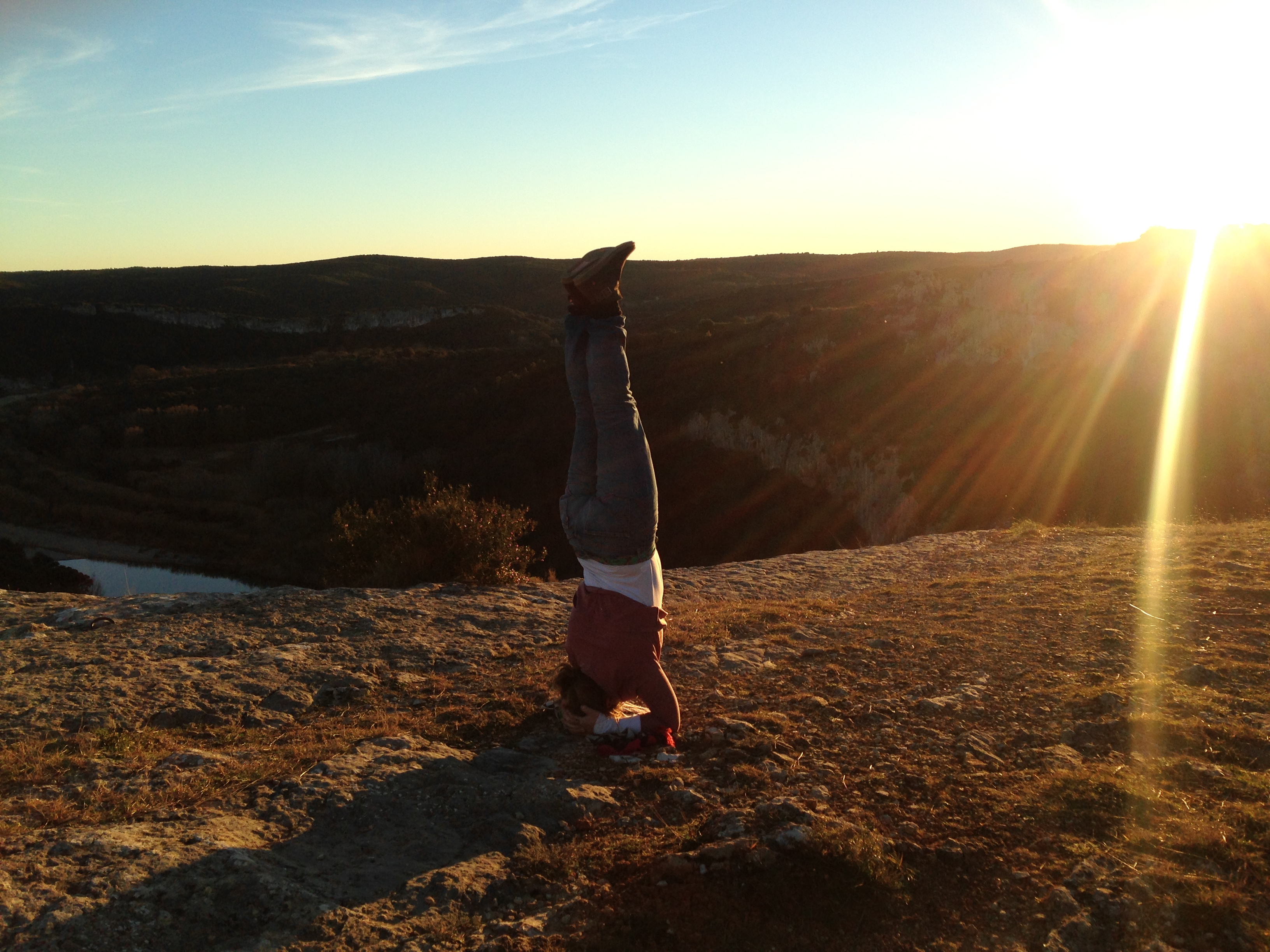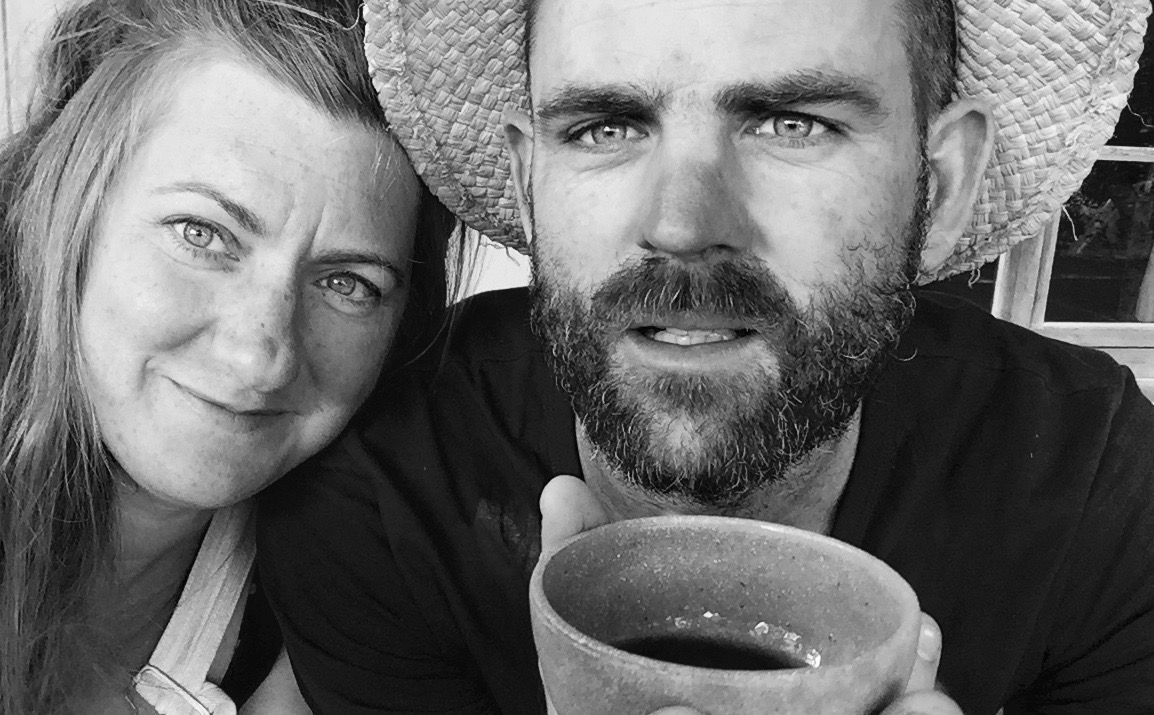 Each year we have planting and construction projects to achieve in our off-season months. With the help of volunteers we aim to bring improvements to the land and all the various energy systems that exist within it. We welcome volunteers and wwoofers to the land from march 1st. For our listings please visit www.wwoof.fr or www.helpx.net
If you would like to see some pics of seasonal goings on then please feel free to follow us on instagram @lapierreverte .....
Thanks for reading! We look forward to hearing from you....